News
Washington County
Posted: Nov 20, 2020 9:55 AMUpdated: Nov 21, 2020 3:44 AM
Judicial Building Roof Repairs to be Considered Monday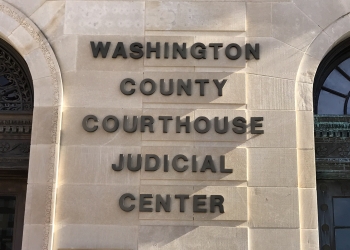 Garrett Giles
The Washington County Commissioners will discuss and take possible action on the line of succession for Chairman for the Washington County Board of Commissioners when they meet again.
Also in the meeting, the Commissioners will discuss, consider and possibly approve a resolution directing reimbursement funds from Circuit Engineering District One to the Washington County Sales Tax Account. If approved, this item will request that the funds be credited and appropriated to Fiscal Year 2020-2021 for District One of Washington County.
A proposal from Paul R. House Roofing Contractors for 3,800 square feet of roof repair on the Washington County Judicial Building in downtown Bartlesville will also be discussed and possibly approved.
Lastly, reports to officers from Adult Drug Court for the Months of August, September and October 2020 may be approved.
The Washington County Commissioners will meet at 9:30 a.m. on Monday, Nov. 23rd. They'll convene on the second floor of the County Administration Building located 400 S. Johnstone Avenue in downtown Bartlesville.
All Washington County offices will close at noon on Wednesday, Nov 25th, for Thanksgiving. Offices will remain closed next Thursday, Nov. 26th, and Friday, Nov. 27th, for the holiday.
« Back to News