News
Sports
Posted: Nov 24, 2022 7:23 AMUpdated: Nov 24, 2022 7:23 AM
Bruins Travel to Texas on Friday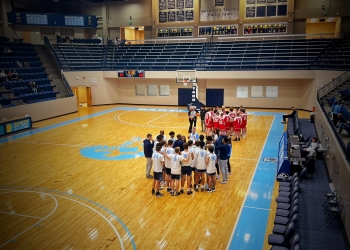 Evan Fahrbach
The Bartlesville High boys basketball will have the second earliest start date across the area.
The Bruins will enjoy Thanksgiving with their families at home, but will leave for Duncanville, Texas on Friday.
BHS will play South Oak Cliff on Saturday at 11:30 AM. The game is the first of two out-of-state single games the Bruins will play this season.
The first double-header of the season comes on Dec. 2 at home against Sapulpa.
Bartlesville has had a number of scrimmages the past few weeks getting set for these contests.
Head coach Clent Stewart is in his ninth season with the Bruins, he talks about how the tune-ups have gone through this week.
Road trips like this one area good team building activities for BHS. Bartlesville will stay overnight in Texas. It also provides BHS with a different challenge than usual, playing a team from the Lone Star State.
Stewart talks about the benefits of heading out of state for game No. 1.
Friday begins a busy seven-day stretch for the Bruins.
Following their trip to Texas, BHS returns home for its annual Hype Night at 5:30 on Tuesday evening. Thursday afternoon will be the Bartlesville Sports Commission's annual tip-off luncheon.
Then Dec. 2 will be the Oklahoma openers for both the boys and girls teams.
(Photo from Cody Meade)
« Back to News