News
Weather
Posted: Jan 24, 2023 6:30 AMUpdated: Jan 25, 2023 9:58 AM
Winter Weather Update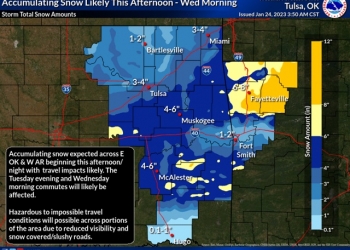 Tom Davis
Accumulating snow is expected across eastern Oklahoma and western Arkansas beginning this afternoon through Wednesday morning. We could see 2-5 inches of snow in our area.
LIST OF WEATHER RELATED CLOSINGS and WEATHER INFO
The highest amounts are current forecast across east-central and southeast Oklahoma into western Arkansas with 4 to 8 inches forecast.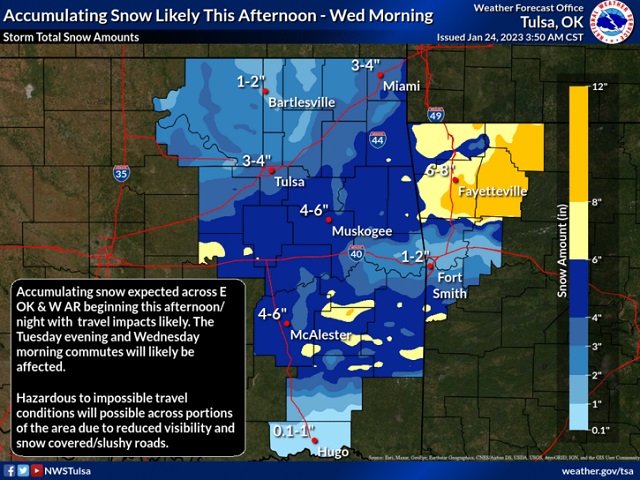 Winter Storm Warnings and Winter Weather Advisories have been posted for eastern Oklahoma and western Arkansas for this afternoon into tonight. Moderate to Major impacts are possible due to heavy, wet snow during this event. Travel will become hazardous to impossible in some areas due to reduced visibilities and snow covered/slushy roadways.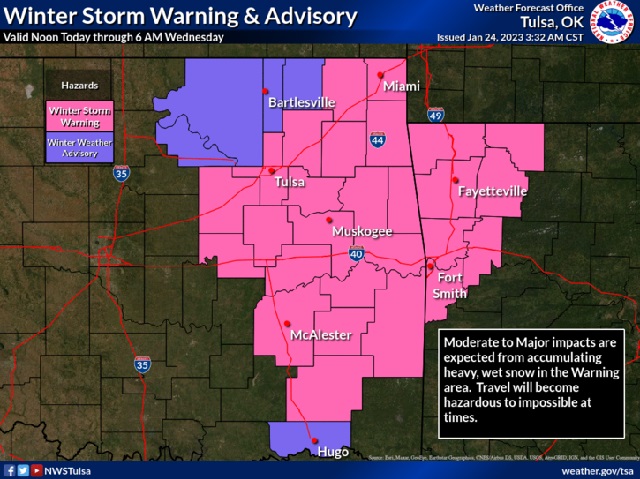 « Back to News