News
Osage County
Posted: Mar 17, 2023 2:40 PMUpdated: Mar 17, 2023 2:40 PM
Commissioners To discuss Tourism, Ambulance Services Next Meeting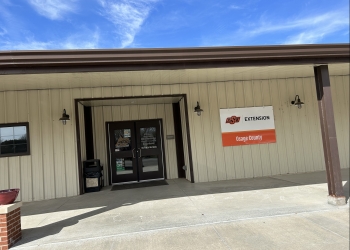 Dalton Spence
The Osage County Commissioners will meet for their weekly meeting at the OSU Extension Building on Monday to get an update on the camera systems being installed at the courthouse.
The commissioners may also appoint a tourism executive director as well as approve a notice to advertise for ambulance services for the city of Barnsdall and Avant with services starting near the start of July this year.
The commissioners meet at 10 a.m. in the OSU Extension Building in Pawhuska. The meeting is opened to the public.
« Back to News