News
Osage County
Posted: May 25, 2023 3:36 PMUpdated: May 25, 2023 3:42 PM
Barnsdall's Bigheart Days Celebrates 70 Years This Weekend in Style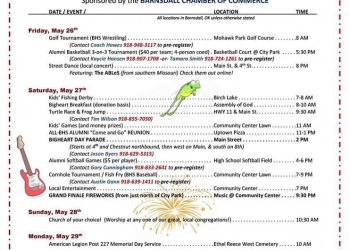 Dalton Spence
Bigheart Days in Barnsdall is celebrating its 70th anniversary this year. Starting on Friday and ramping up on Saturday for an all-day celebration.
Jason Byers with the Barnsdall Chamber of Commerce talks about this year's revamped schedule.
Saturday includes a fishing derby, turtle races, frog jumping, softball, cornhole and a fish fry with a band and fireworks to end the night.
« Back to News