News
graduation
Posted: May 25, 2023 8:20 PMUpdated: May 25, 2023 8:29 PM
Caney Valley High School Graduation 2023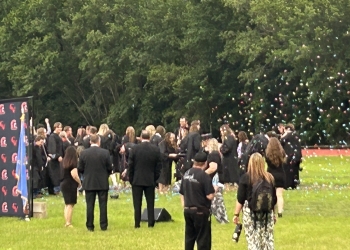 Dalton Spence
Caney Valley High School held its graduation for the class of 2023 Thursday evening. The 59 seniors gathered to celebrate all their accomplishments throughout the years.
Class secretary Jaydin Allen shared this message with his fellow classmates.
Caney Valley graduation was made possible by Totel CSI, Bartnet IP, Totah Communications and Skyway Honda.
« Back to News