News
Washington County
Posted: Oct 02, 2017 2:45 PMUpdated: Oct 03, 2017 2:43 PM
Bartlesville Man Charged With Burglary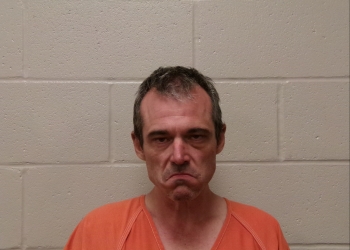 Max Gross
A call about a suspicious man picking up broken glass in front of a business led to the arrest of a Bartlesville man over the weekend. Christopher Licavoli appeared at the Washington County Courthouse on Monday facing a charge of second degree burglary.
According to an affidavit, an officer found Licavoli hiding under a desk at a business that had been broken in to. The officer gave a command for Licavoli to come out from under the with his hands up, but Licavoli did not comply.
At this time, a second officer arrived and threatened to deploy his taser if Licavoli didn't cooperate. Licavoli finally came out from under the desk and was placed in handcuffs. When asked what he was doing at the business Licavoli said he was walking around looking for wi-fi and he could only remember portions of what he did that night.
Licavoli's next court date is set for October 27 with no bond set.
« Back to News