News
Osage County
Posted: May 07, 2018 11:55 AMUpdated: May 07, 2018 11:55 AM
Osage Commissioners Meet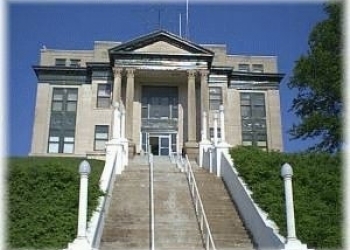 Bill
The Commissioners opened and accepted bids on Asphalt Chips this week at the meeting of the Osage County Board of County Commissioners.
The County received four bids for the upcoming 8.5 mile resurfacing job on County Roads 2409 and 2230. Bids from Bison Materials, LLC listed ½ inch and ¾ inch Asphalt Chips at $11 a ton for each size, APAC-Central Inc submitted a bid for $12 for ½ and ¾, Candy Creek Quarry offered ½ and ¾ at $10.75 a ton, and Anchor Stone bid two types ½ BT at $18.56 per ton and $17.68 TT, the same prices for ¾ inch.
Commissioner Darren McKinney made a motion to accept the low bid from Candy Creek Quarry at $10.75 a ton.
During Citizens Input Commissioner Jerry Howerton announced that the District #1 made $6,681 in Scrap Metal from the successful Free Dumb Day last month, a return which more than offsets the $374.24 spend on taking trash to the dump.
The Osage County Board of County Commissioners will meet again next Monday at the Osage County Courthouse in Pawhuska.
« Back to News