News

Washington County
Posted: Jan 30, 2017 4:02 PMUpdated: Jan 30, 2017 4:02 PM
Washington County Commissioners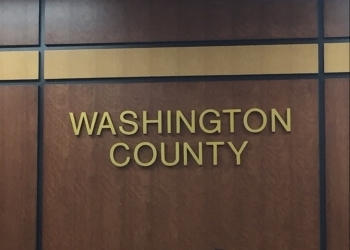 Ben Nicholas
The Washington County Commissioners met at their regularly scheduled meeting. During their brief time, the commissioners approved the reappointment of Kent Jeter to the Excise Equalization Board. The commissioners also approved letters regarding receiving officers, an the surplus of several vehicles from the sheriff.

During the commissioners report, Commissioner Antle noted that he will be attending a conference regarding beef and cattle, as well as appearing on KWON AM 1400 and FM 93.3's Community Connection program on Friday morning. Commissioner Dunlap is currently working on tree trimming and patching roads, as well as looking for items to place up for auction.

All other items were approved, and all receipts were received. The commissioners will meet again next Monday morning at 9, as it will be the first of the month.
« Back to News