News

Crime
Posted: Dec 01, 2015 4:12 PMUpdated: Dec 01, 2015 4:12 PM
Bartlesville Man Arrested For Assaulting Girlfriend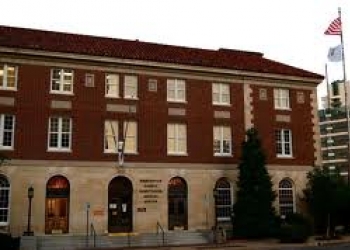 Adam Hooper
A $200,000 bond has been set for a Bartlesville man who allegedly attacked his ex-girlfriend. 36-year old David Lee Spears is charged with domestic abuse in the presence of a minor, possession of a stolen vehicle, DUI, and driving with a suspended license. Bartlesville police were called on a domestic assault case in the 200 block of North Santa Fe.

According to a court affidavit, the woman told police that Spears threw her down and grabbed her arms. The victim saw the suspect drive away in a four-door Chevy Cobalt. Reportedly, the couple were arguing over rent money. The affidavit stats that the woman's two-year old daughter was present during the argument. Officers found the vehicle and conducted a traffic stop in the Food Pyramid parking lot. The police smelled a strong odor of alcohol coming from Spears' breath. Spears told officers he had only two beers. Court records indicate that Spears have priors in Tulsa County.

Spears' next court date is December 18th.
« Back to News