News
Crime
Posted: May 31, 2016 3:10 PMUpdated: May 31, 2016 3:10 PM
Bartlesville Man Arrested For Burglary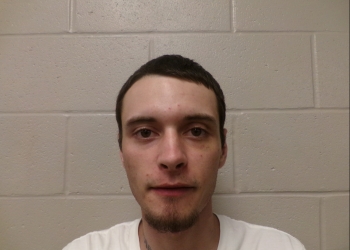 Adam Hooper
A Bartlesville man is in custody after he allegedly took a flat screen TV from a home. 21-year old Dustin Levy Stevens is charged with second degree burglary. Bartlesville police were called to investigate a possible burglary at a home in the 1800 block of NW Lupa.

According to a court affidavit, a man was contacted by a neighbor that his 55-inch flat screen TV was found in the alley outside his home. The victim told the police he knew the suspect broke into his home because Stevens offered to buy the TV from the man. Reportedly, the victim refused to make an offer and no one had permission to enter the house. Stevens claimed he took the TV as a prank.

Stevens next court date is June 17th. Bond was set at $50,000.
« Back to News