News
Crime
Posted: Jun 16, 2015 2:54 PMUpdated: Jun 16, 2015 2:54 PM
Bartlesville Man Arrested For Attacking His Wife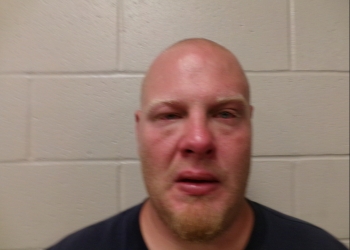 Adam Hooper
A $100,000 bond has been set for a Bartlesville man who allegedly attacked his wife. 34-year old Joshua Wayne Thompson is charged with domestic assault and battery in the presence of a child. Bartlesville police were called to a home in the 200 block of SE Barbra to investigate the case.

According to a court affidavit, Thompson's wife told the police that the suspect became angry, tried to choke her, tried to gouge her eye with his thumbs, was able to get away with their four-month old boy, went to a neighbor's home, and called 9-1-1. Thompson told officers he did get angry, but denied trying to choke her or gouge her eyes. Court records indicate Thompson has a least five felony convictions and a misdemeanor conviction.

Thompson's next court date is July 10th.
« Back to News