News
Crime
Posted: Jan 15, 2016 2:47 PMUpdated: Jan 15, 2016 2:47 PM
Bartlesville Man Arrested On Burglary Charges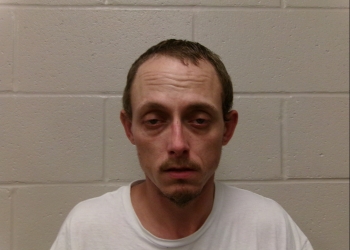 Adam Hooper
A Bartlesville man is in custody on an $100,000 bond for allegedly stealing a vehicle and breaking into a home. 30-year old Robert Allen Maltby is charged with second degree burglary, theft of an automobile, DUI, driving with a suspended license, and possession of paraphernalia. Bartlesville police observed a black Chrysler 300 traveling east on Frank Phillips Blvd. with a paper ID plate. According to a court affidavit, officers checked the VIN number of the vehicle and found the vehicle belonged to someone else.

Reportedly, the suspect sped up and tried to elude officers. The police saw the vehicle crashed into an electric pole at the corner of North Cass and McNamera. Officers found that no one was inside the wrecked car, but heard a noise of someone trying to kick a door of a home. The police went into the empty home and found Maltby. Court records indicate that Maltby was convicted in Tulsa County for second degree burglary and had a warrant for another case. The suspect also has a history of eluding officers.

Maltby's next court date is January 22nd.
« Back to News