Sports » Latest News
Sports
Posted: May 17, 2022 7:14 AMUpdated: May 17, 2022 8:14 AM
2022 Bruin Baseball a Success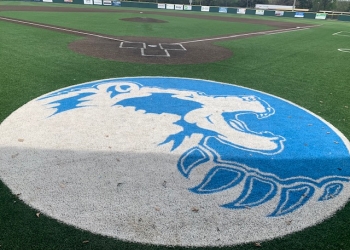 With the calendar turning to mid-May, Bartlesville High's baseball players are making plans for their summer seasons.
BHS ended its 2022 campaign with a loss to Broken Arrow in the Bixby Regional a week and a half ago. Bartlesville ended the year with 25 wins, one of the highest totals of the past decade.
The Bruins did it with a brand new starting rotation in the District and three or four new guys in the lineup.
Head coach Cody Price says despite falling just short of making state, this past spring was a definite success.
BHS will return six of its regular nine players in the starting lineup and three of its top four starting pitchers. The Bruins graduate Harrison Clark, Mason Moody and Bradee Rigdon.
Rigdon and Clark are both on the roster for the Doenges Ford Indians this summer, as they try to find a place to play collegiately.
« Back to Sports