Sports » Latest News
Sports
Posted: Feb 14, 2020 7:19 AMUpdated: Feb 14, 2020 8:25 AM
AJ Archambo Opening Day ORU Starter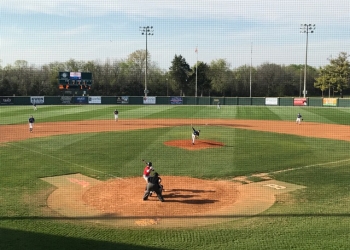 A former Bartlesville High Bruin will likely make the biggest start of his baseball career on Friday afternoon.
AJ Archambo will be the Opening Day starter for Oral Roberts when the Golden Eagles take on Merrimack to begin their 2020 season. This continues Archambo's transformation as a colligate player over the past three years.
Archambo started out his ORU career as a situational hitter, baserunner and backup outfielder. He transitioned into the pitching side of things last year, working mostly out of the bullpen.
Now as a junior, he is the premiere starter on the best baseball program in the Summitt League.
Last year Archambo made 22 appearances for ORU, second most on the team. He went 4-3 with a 5.72 ERA. He made two starts in 2019.
He transitioned into a full-time starter over the summer playing for the Madison Mallards in the prestigious Northwoods League.
First pitch from J.L. Johnson Stadium at 3:00 PM in Tulsa.
« Back to Sports