Sports » Latest News
Sports
Posted: Mar 25, 2020 2:00 PMUpdated: Mar 25, 2020 3:03 PM
Area Athletes, Coaches Facing Disappointment Amid Likely Cancellation of Season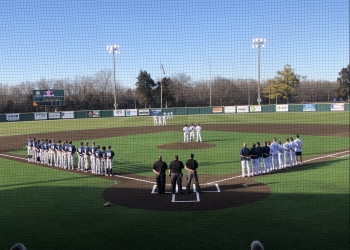 With Wednesday's announcement that from the Oklahoma State Board of Education that schools will be closed for the remainder of the year it is all but finalized that high school sports will not resume. The OSSAA maintains that it will make an announcement on Thursday but the expectation is that sports will also be canceled. Dewey baseball head coach Geoff Beaty says this situation is especially tough for his seniors.
The Bulldoggers haven't played a game since March 13. This shutdown will have effect on how coaches and athletes handle the summer as well. Beaty is also an assistant coach on the Bulldoggers football team. He says spring and summer programs are up in the air right now.
All coaches and programs around the state are facing the same questions as the OSSAA decision looms. We will have more information on the status of athletics as it becomes available.
« Back to Sports