Sports » Latest News
Sports
Posted: Jul 28, 2020 7:16 PMUpdated: Jul 28, 2020 10:14 PM
Bartlesville Football Player Tests Positive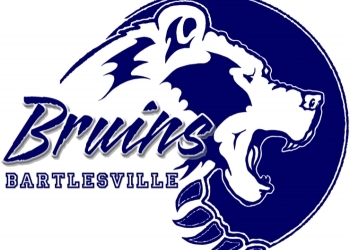 Bartlesville Public Schools has halted offseason summer football workouts after a student athlete tested positive for COVID-19.
KWON can confirm that parents of football players were contacted on Sunday night to let them know of the positive test result.
The football players were already split into small groups for workouts as part of the school's COVID-19 protocols.
Members of the small group of players were asked to do a 14-day quarantine, which will end later this week.
The student athlete got his positive test back on Saturday, and workouts were halted beginning on Monday. However, the student athlete who tested positive was last on campus on July 16.
Practice does not begin for football in Oklahoma until Aug. 10
« Back to Sports