Sports » Latest News
sports
Posted: Feb 13, 2020 6:02 PMUpdated: Feb 13, 2020 7:13 PM
Bartlesville Hoops 6A Playoff Brackets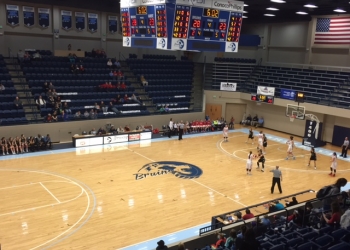 Both the Bartlesville High basketball teams are headed on the road for the first round of the 6A Playoffs in two weeks. The OSSAA released the official postseason brackets on Thursday afternoon.
The Bruin boys will face the No. 1 team in the state in Booker T. Washington. The Bruins travel to BTW on Friday, Feb. 28 for an 8:00 PM tip. If BHS was able to pull the upset, it would face the winner of Yukon and Sapulpa in the Regional title game on Saturday.
The Lady Bruins will take on Bixby in the Sapulpa Regional. The BHS girls and Lady Spartans will clash on Thursday, Feb. 27 at 6:30 PM in Sapulpa. The host Lady Cheiftains and Stillwater are the other two teams in the regional.
KWON - AM 1400 and FM 93.3 will have coverage of both the Lady Bruins and Bruins for the entire postseason.
« Back to Sports