Sports » Latest News
Sports
Posted: Oct 21, 2021 7:28 AMUpdated: Oct 21, 2021 8:28 AM
BHS Cross Country Regionals Upcoming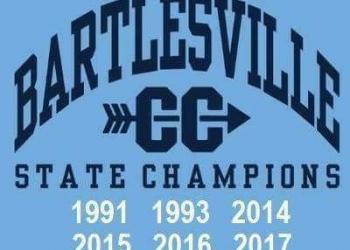 Bartlesville High cross country is get for Regionals on Saturday morning in Tulsa, and both teams will be in a battle to get into state.
Head coach David Ayers says the top seven teams from the boys and girls will qualify, and BHS will likely be close to the cutline with both teams.
Ayers gives his preview of regionals this weekend.
Gentry Turner was the top runner for Bartlesville at the Frontier Valley Conference meet last week, finishing seventh. Dayton Austin was the other top-10 runner on the guy's side, also grabbing seventh place.
Girls run at 10:00 with the guys at 10:45 on Saturday morning.
« Back to Sports