Sports » Latest News
Sports
Posted: Mar 24, 2023 7:26 AMUpdated: Mar 24, 2023 8:31 AM
BHS Track and Field to Host Meet on Friday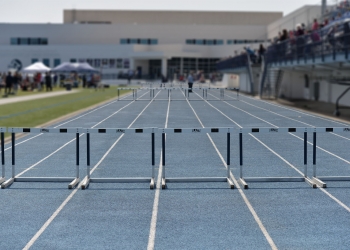 Probably the biggest event locally this weekend will be the Bartlesville High track and field team hosting their own meet at Custer Stadium.
The meet starts at 10:00 on Friday morning.
Last year BHS had plans to host its own meet but the new track was not ready yet. This year everything should be ready to go for the new facilities at BHS.
21 teams across the state will converge at Bartlesville High, there will be an influx of more than 1,000 athletes.
Bartlesville head track and field coach David Ayres talks about what it takes to put on a large event like this one.
Aside from hosting the event, it will be another good measuring stick in the early part of the season. Because of the large number of teams today, it will give the Bruins and Lady Bruins a different look than they have seen so far.
We will have results and updates from Custer Stadium this weekend.
(Photo from BHS Track and Field Facebook)
« Back to Sports