Sports » Latest News
Sports
Posted: Apr 11, 2019 7:16 AMUpdated: Apr 11, 2019 8:16 AM
Bruin Golf at Conference Tourney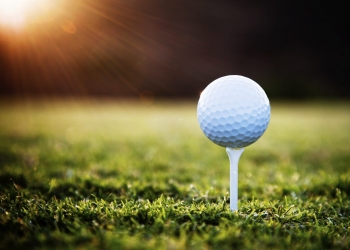 Bartlesville High boy's golf will have a measuring stick of a tournament on Thursday, as the Bruins will battle the elements in the Frontier Valley Conference event being held at Page Belcher.
BHS head coach Jeff Rude has been fired up about the progression of his bunch recently, as the Bruins have put two of their better rounds together over the past few years within last week.
BHS had a great ending to a tournament in Owasso over the weekend, and then had three players shoot in the 70s on Tuesday during an event hosted by Bishop Kelley. Rude talks about his club's resurgence.
The conditions should be interesting on Thursday, Bartlesville will be in cooler conditions with still some windy weather affecting the play. Rude says playing in the wind can affect many different things on the links.
Most teams that will be at the 6A east-side Regional in a couple weeks will also be at the Frontier Valley Conference meet , so the Bruins will likely know better where they stand after the results are posted at the end of Thursday's event.
« Back to Sports