Sports » Latest News
Sports
Posted: Nov 22, 2022 8:43 AMUpdated: Nov 22, 2022 9:43 AM
Bruin Hoops Scrimmage vs. Claremore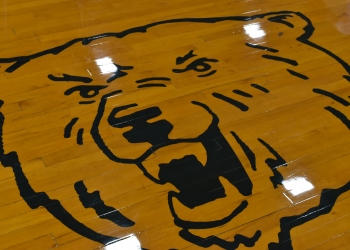 Bartlesville High boys' basketball will have a scrimmage on Tuesday morning at Bruin Field House, and it is open to the public.
BHS hosts Claremore at 10:00. This will be the final tune up for the Bruins before they head to Duncanville, Texas following the Thanksgiving holiday.
One of the key's this winter for BHS will be the play of senior guard Aadhi Ayyappan. The shooting guard is the Bruin's second leading scorer back this year. Ayyappan is a three-year starter and has been in varsity action each of his first three seasons.
Ayyappan says he has been working on the defensive side of the ball, as well.
Ayyappan averaged 11-points-per-game a season ago while making two three-pointers per contest.
We'll have more on Bruin hoops before their opener on Saturday throughout the week.
« Back to Sports