Sports » Latest News
Sports
Posted: Oct 18, 2021 7:45 AMUpdated: Oct 18, 2021 8:45 AM
Bruins Take Step Forward in Loss at Ponca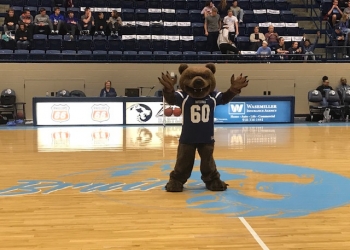 High School football Week No. 8 will be coming up throughout the area, as we have only three weeks of prep action left before the playoffs get here.
Bartlesville High is trying to get back into the win column, and will likely have its best chance to do so on the season this Friday night, when the Bruins travel to Putnam City West.
Bartlesville played better in a 34-7 loss at Ponca City this past Thursday. The loss came with errors that lead to the Wildcats taking advantage to win the game.
Head coach Jason Sport spoke with us after the game, and said they're hopefully turning a corner.
With the loss Bartlesville dropped to 1-6 on the year. Putnam City West sits at 0-7 following the Patriots loss to Booker T. Washington this past week.
« Back to Sports