Sports » Latest News
Sports
Posted: Oct 19, 2021 7:36 AMUpdated: Oct 19, 2021 8:36 AM
Copan Eyes Second Win vs Welch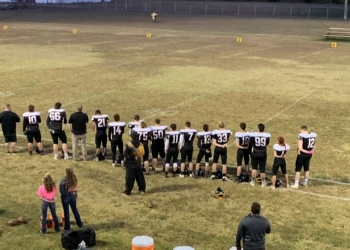 The Copan Hornet football guys are coming off a loss on the road at Wesleyan Christian School, 68-14 this past Thursday, but better times are likely on the way.
The Hornets had to play one of the top teams in the district without their starting quarterback and main leader on offense, Tyrek Millien.
Despite being back down to nine or 10 guys, his club found the end zone twice. It was a kick return and a couple of freshman teaming up for two touchdowns in the loss.
The 1-6 Hornets should have another chance to pick up a victory on Friday when they host Welch for their home finale. Welch is 4-3, but has played a lighter schedule. This is the game that Copan won a year ago for their first victory since 2016.
Foreman says they feel good about picking up another victory this year.
A win on Friday would be the third in the past two years after the Hornets did not field a team for three seasons.
« Back to Sports