Sports » Latest News
Sports
Posted: Oct 13, 2021 7:26 AMUpdated: Oct 13, 2021 8:26 AM
Copan Tries for 2nd Straight Win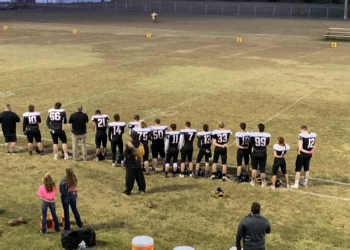 The Copan Hornet football team will try to capture some momentum coming off their first win of the season. The Hornets blew out South Coffeyville this past Friday, 64-44.
The victory was nearly a run-rule at halftime, but some late injuries kept the Hornet's former co-op partner in the game. Again it was quarterback Tyrek Millien who was the main star offensively for Copan.
Head coach Marshall Foreman details the night Millien had in the victory.
Copan will be up against it again on Thursday night, as the Hornets travel to Bartlesville to face their other former co-op partner, Wesleyan Christian School.
« Back to Sports