Sports » Latest News
Sports
Posted: Jan 24, 2023 7:55 AMUpdated: Jan 24, 2023 8:55 AM
Dewey at OKU in Conference Twin Bill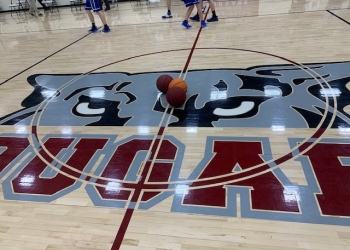 Dewey goes to Oklahoma Union, as the Bulldoggers will try to keep a little momentum. Dewey guys won two out of three games at the Caney Valley Tournament, including a cathartic 32-point win over Caney, KS in the third place game.
Dewey lost by 30 to Oklahoma Union during the first matchup, then seven in the most recent contest between the two teams on Jan. 14.
Bulldogger head coach Lance Knight says if his team limits mistakes they will have a chance to win.
An 8:00 tip on KRIG 104.9 with a video livestream on KRIGTV.com.
« Back to Sports