Sports » Latest News
Indians
Posted: Jun 24, 2019 4:14 PMUpdated: Jun 24, 2019 5:14 PM
Dewey's Hayden Wood Shining for Indians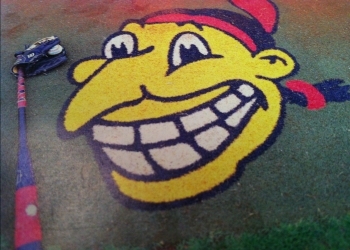 It has been a challenging season for the Doenges Ford Indians thus far, however, that doesn't mean several local high school players are not developing over the course of the summer. Dewey High School pitcher and infielder Hayden Wood has performed well this summer after bursting onto the scene this season with the Bulldoggers in the spring.
Wood has seen time at several different spots for the Indians this summer including second base, third base and even a start in center field. Wood's .310 batting average thus far puts him at second best on the team. He has largely played the facilitator role batting in the second spot in Bartlesville's lineup. This improves upon numbers he posted in the high school season. Wood hit .275 with 11 extra-base hits for Dewey.
Wood played a big part in the development of the Bulldoggers 2019 spring as he aided a young team with some great pitching performances, especially toward the end of the season. The Doggers went just 6-20 on the season, but Wood picked up three of those wins in his sophomore campaign while posting a 4.50 ERA over 47 innings. Bulldoggers head coach Geoff Beaty sees huge potential in Wood's Future.
Wood has a knack for complete games. The right-hander finished six of his ten outings in the spring. In his most recent start for the Indians Wood went six innings and allowed three runs in a tough luck loss to Fort Smith.
Wood will likely draw another start as the Indians play five games between Wednesday and Friday this week. We will have more coverage on the Doenges Ford Indians throughout the week.
« Back to Sports