Sports » Latest News
Sports
Posted: Jun 24, 2019 7:53 AMUpdated: Jun 24, 2019 8:53 AM
Doenges Ford Indian's Rained Out on Sunday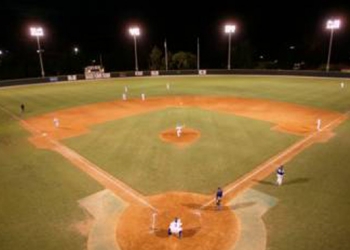 The Doenges Ford Indians had their weekend trip to Claremore stopped a bit earlier than expected.
Bartlesville had its game rained out on Sunday during the final day of the Three Rivers Classic at Rogers State. The Indian's were scheduled to play at 11:00 AM, but rains on Saturday nixed the entire final day of the event.
That wound up an 0-3 weekend for Bartlesville, after the Indian's dropped a game on Saturday morning in the tournament, losing to the Fort Smith Forsgren 3-1. Hayden Wood went six innings – he allowed three earned and struck out two.
That is the third complete game for Bartlesville pitchers in last five games, showing some improvement from a young staff now that the season has progressed to the middle weeks of the summer. Shawn Sutton had an RBI single.
Bartlesville is 1-18-1, the Indian's are scheduled to be off until Wednesday when they make a trip down to Shawnee.
Bartlesville is scheduled to have Ada into town for three games this weekend on Thursday and Friday this weekend, as well.
« Back to Sports