Sports » Latest News
Pawhuska Football
Posted: Oct 13, 2021 9:34 AMUpdated: Oct 13, 2021 10:34 AM
Huskies Prepare to Take on Oklahoma Union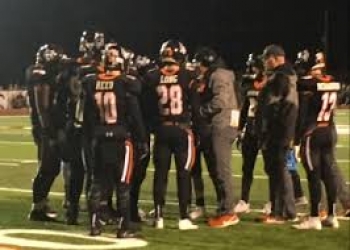 The Pawhuska Huskies have been the top dog since joining their new district a year and a half ago, but come Thursday night, they will be facing an Oklahoma Union team that has a longer district winning streak than the Huskies. The Cougars haven't lost a district game since October of 2019 and the Huskies lost in week ten of that same year to Pawnee. This is why Coach Matt Hennesy knows his ball club must come ready to play.
After an impressive 3-0 start to district play, Hennesy is glad to see quarterback Todd Drummond settling in and spreading the ball around to those who can go out and make plays.
Friday night's home contest with Oklahoma Union will be a game in which the Huskies honor those who are battling cancer. Players will be wearing jerseys with someone's name on the back who has fought the disease.
Throughout the game, you can bid on the jerseys to raise funds for a local person fighting cancer. Kickoff is scheduled for 7 p.m. and the game can be heard on Sportstalk KPGM FM 99.1 and KPGMTV.com.
« Back to Sports