Sports » Latest News
Sports
Posted: Jul 16, 2016 6:07 PMUpdated: Jul 16, 2016 7:07 PM
Indians Sweep Okmulgee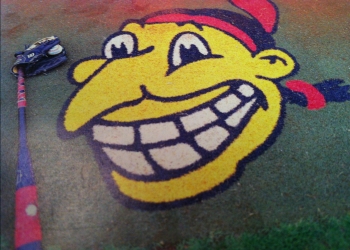 The Bartlesville Doenges Ford Indians ended the regular season on a high note Saturday afternoon as they swept Okmulgee in the four-game weekend series. The Indians won 13-0 and 8-5 on Friday night and turned around Saturday to win 10-5 and 7-4.
In Saturday's first game, the Indians started the game with a bang as they scored eight runs on 10 hits in the bottom of the first inning to take an 8-0 lead. The Twins calmed down and kept the contest interesting, but the Indians pulled away 10-5. Bartlesville out hit Okmulgee 16-5. Joe Jones got the win on the mound to remain unbeaten on the year with a 6-0 record. In six innings of work, Jones gave up five runs on four hits, walked three, and struck out five. Will Hefner came in relief in the seventh and gave up a hit and struck out two. Josiah Gott went 3 for 3 at the plate with two RBI's while Sam Walker went 2 for 5 with two doubles and two RBI"s. Logan McNeil went 3 for 4 with a RBI while Braden Beasley went 2 for 2 with a RBI.
Okmulgee started the second game Saturday as they led 3-0 going into the bottom of the third when the Indians cut the lead 3-2. The Twins scored another run to lead 4-2 going into the bottom of the fourth. But that was the last time the Twins had the lead as Bartlesville took over, scoring three runs to go ahead 5-4. The Indians would score two insurance runs in the bottom of the sixth and hold on to sweep the Twins. Josiah Gott pitched six innings to improve to 3-1 overall while Will Hefner came in the seventh to pick up his third save of the year. Sam Walker went 3 for 3 at the plate with a triple and two RBI's while Logan McNeil went 2 for 3 with a RBI.
The Indians end the regular season with a 27-12 record, ended the home season with a 16-2 record, and winning eight of their last nine games. Bartlesville will focus on the American Legion State Tournament in a couple of weeks which takes place at Byng, Oklahoma. The tournament will be July 29th-31st.
« Back to Sports