Sports » Latest News
Dewey Softball
Posted: Oct 19, 2021 2:49 PMUpdated: Oct 19, 2021 3:49 PM
More Lady Doggers to Play College Softball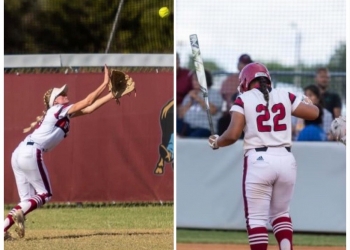 After a run of three straight state tournament appearances the Dewey softball program is sending multiple players to the college ranks. Last week, we reported that Gabby Higbee committed to the University of Tulsa to play softball.
Kaleena Downing is also headed to D-1 level to play at Western Illinois. Downing previously announced her commitment in February. The corner infielder wrapped up her Dewey career as a four-time All-District performer. Downing batted for a .425 average and drove home 43 runs during her senior year.
Rian Davis will be headed to the junior college ranks to play at Neosho County. Davis made the all-district team two separate times. Davis played stellar outfield defense for the Lady Doggers in the state tournament run. She also went a perfect 16-for-16 on stolen base attempts.
« Back to Sports