Sports » Latest News
Posted: Nov 22, 2022 10:36 PMUpdated: Nov 22, 2022 11:38 PM
OKWU Men Hoops Continues to Roll; Women Fall in OT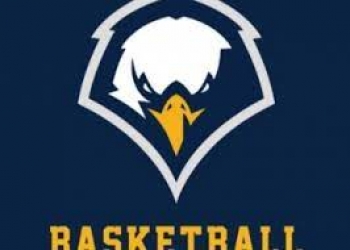 Oklahoma Wesleyan hosted Bethany College in KCAC action Tuesday night and the Eagles and Swedes split between the men and women's games.
Starting with the men's game, OKWU would jump out to an early lead and would never look back winning 64-49.
Early in the second half, Derrick Talton Jr. would drain a three putting the Eagles up 20 and would end the hopes of a Bethany comeback.
Brandond Bird would grab a double-double with 23 points and 10 rebounds. Jaden Lietzke would score 17 of his own.
OKWU improves to 7-1 this season with a 3-0 KCAC record.
The Women's game was one the Lady Eagles wish it had back losing in overtime 68-67. OKWU saw a double-digit fourth quarter lead fade away when a flagrant was called on OKWU and Bethany was able to shave its deficit down to six points in a matter of seconds.
Bethany rode the momentum from the rest of the game and was able to prevail. OKWU's shot poorly from the free throw line going 19-33 (57.6%).
OKWU had four players scoring in double-digits with Sydnee Schovanec leading the way with 20 points. Jessa Gilyard recorded a double-double with 10 points and 13 rebounds.
The Lady Eagles fall to 2-5 this season with a 1-2 conference record.
OKWU continues conference play as the Eagles are back on the road to take on Bethel next Monday Nov 28.
« Back to Sports