Sports » Latest News
OKWU Baseball
Posted: Jun 25, 2019 3:15 PMUpdated: Jun 25, 2019 4:15 PM
Sojka Not Giving Up on Baseball Dreams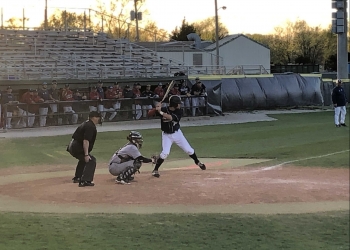 Former Oklahoma Wesleyan star Austin Sojka isn't giving up on his dream of playing professional baseball. Sojka garnered some attention from pro scouts in his spectacular senior season at OKWU, but ultimately was not selected in the Major League Baseball Amateur Draft.
Sojka is still taking advantage of his amateur status by playing for the Medicine Hat Mavericks in the Western Canadian Baseball League. The WCBL is the top collegiate summer league in Canada and its players commonly move onto major league careers. It is a bit unorthodox for a senior with no more college eligibility to participate in one of these leagues. However, it does offer Sojka a chance to get more exposure in front of pro scouts than he received at OKWU.
The Huntington Beach, California-native is crushing the ball so far this summer. In 19 games Sojka is hitting .378 with three home runs, 14 runs batted in and eight stolen bases. At 23-years-old, some pro teams may have avoided Sojka in the draft to take younger players. Though if he keeps posting incredible numbers it would be likely that Sojka gains at least an independent league contract like some of his former OKWU teammates.
« Back to Sports