Sports » Latest News
Sports
Posted: Mar 17, 2023 9:48 AMUpdated: Mar 17, 2023 10:51 AM
Sports Commission Holding Masters' Party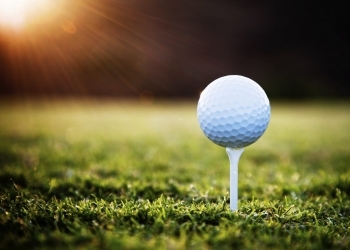 Despite no more Bruin baseball this weekend, there are a couple area clubs in events this weekend. Dewey and Caney Valley are both in tournaments. The Bulldoggers are in Pioneer, while Caney Valley is in Chandler.
A sports-themed event is coming back to Hillcrest Country Club next month to help benefit the Bartlesville Sports Commission. Last year was the first-ever Master's Par-Tee event, and again the BSC will host the golf-themed party.
It will take place on Wednesday evening, April 5. $50 individual or $85 a couple to attend. This includes "Taste of the Masters" food, Masters cup and complimentary beer and wine.
They will have Calcutta, Masters squares, a long putt content, dress contest, music and of course a lot of Green Jackets.
The event will help raise money for the BSC, which helps promote athletics and wellness in Bartlesville.
Bartlesville Sports Commission Chairman Chris Batchelder talks about what the Sports Commission is all about.
You can find more information and a link to buy tickets at BartlesvilleSports.net.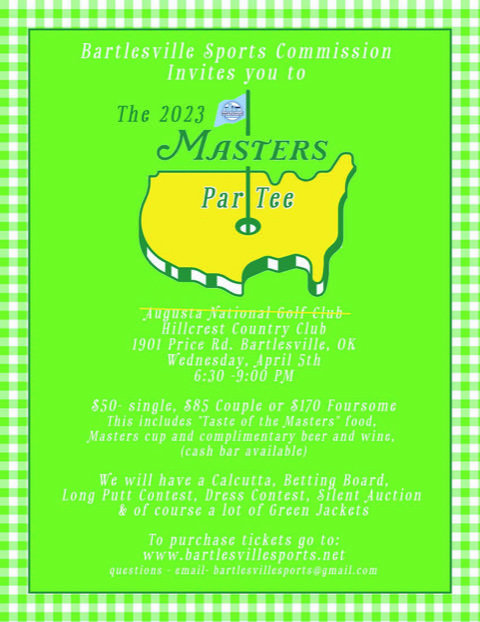 « Back to Sports