Sports » Latest News
Sports
Posted: Mar 25, 2020 7:16 AMUpdated: Mar 25, 2020 8:19 AM
Today in Oklahoma Sports History - 3/25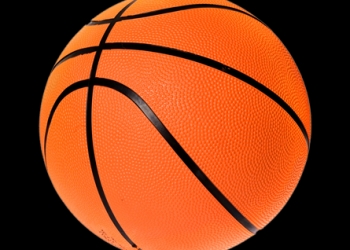 Today in Oklahoma Sports History on March, 25…1947, the Oklahoma men's basketball team fell to Holy Cross in the first NCAA Title game in program history.
It is one of two runners-up for OU men's hoops – the other coming in 1988. Holy Cross topped the Sooners 58-47.
Holy Cross used a 10-2 run in the final three minutes of the game to push the final margin to 11.
A couple days earlier, the Sooners had one of their best wins in program history to get to the title round. OU topped Texas 55-54 in the semifinals of tournament. The OU-Texas game was in Kansas City's Municipal Auditorium on March 22.
Ken Pryor would bank-in a shot from the left wing with less than five seconds left to give Oklahoma a one-point win.
After the victory over the Longhorns in KC, OU moved on to the national championship in New York. The Sooners left the arena to literally have their tickets punched for New York. This was before the days of chartered team flights, as the Sooners took an overnight train to Chicago immediately following the win over Texas.
After a quick breakfast in the windy city, they departed on another train headed for New York, arriving in the early evening the night before the title game at Madison Square Garden.
The 1946-47 Sooners finished 24-7 overall, 8-2 in the Big 6. Bruce Drake was the Sooner head coach. Drake was the head coach at OU from 1938-1955. He finished with a record of 200-182.
He came out of retirement for one season in 1958, when Drake coached the Wichita Vickers in the National Industrial Basketball League . The Vickers went 30-21 - tying them for first with... the Bartlesville Phillips 66ers.
Drake made the National Basketball Hall of Fame as a Coach in 1973.
« Back to Sports