Sports » Latest News
Sports
Posted: Apr 10, 2020 7:44 AMUpdated: Apr 10, 2020 8:44 AM
Today in Oklahoma Sports History - 4/10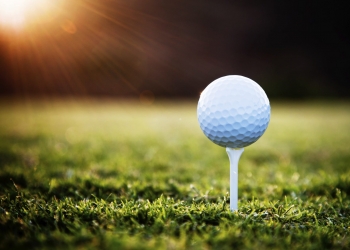 For today's look at Oklahoma Sports History, we take a drive down Magnolia Lane in Augusta Georgia.
Never in Masters history has an amateur won a green jacket, but an Oklahoman, Ardmore's own Charlie Coe, came the closest on April 10, 1961.
A rainy weekend caused a Monday finish and it was Gary Player, Arnold Palmer and Coe atop the leader board fighting for the championship.
Coe birdied No. 13, 14 and 15 to put him in contention and shoot a final round 69, but it was Player who would get the victory.
The South African was the first international winner of the event. The 37-year old Coe finished in a tie for second with Palmer, one shot behind Player.
Coe, a member of Augusta National, played in the event 19 times and finished in the top 25 on nine occasions. Coe finished in a tie for 13th in the U.S. open in 1958. He never played in the Open Championship or the PGA Championship
Coe was born in Ardmore in 1923 and played his college golf at the University of Oklahoma. The Charlie Coe Golf Center at OU is named in his honor. He is widely considered to be one of golf's best amateur players, as he never turned pro in his career. His day job was in the oil business.
In 1964, Coe received the Bob Jones Award, which is given out by the United States Golf Association in recognition of distinguished sportsmanship in the game of golf.
Coe was inducted into the Oklahoma Sports Hall of Fame in 1987.
« Back to Sports