Sports » Latest News
Sports
Posted: Oct 19, 2021 7:44 AMUpdated: Oct 19, 2021 8:44 AM
Wesleyan Christian Battles For District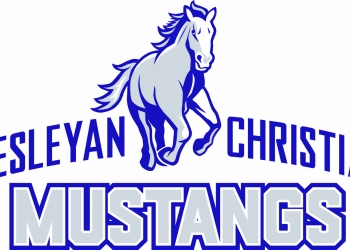 Wesleyan Christian School football has a game with big-time stakes on Friday night in Bartlesville.
It is a home game against Timberlake for the Mustangs, and a contest that could decide the Class C District 3 title. With only three weeks left, WCS, Timberlake and Bluejacket all stand at 4-0 in the district with the maximum district points.
The Mustangs schedule is back loaded, with the two toughest opponents coming this week vs. Timberlake and Week 9 at Bluejacket. Head coach Curt Cloud says that he had circled this week on the calendar long ago as an important one.
Despite having won five games in a row, WCS enters Friday's game as a big-time underdog. Most around the state would likely be surprised by a Mustang win this weekend. Cloud says he is happy this one is in Bartlesville, and he is hoping that might make a difference.
A 7:00 kick from off Silver Lake in Bartlesville.
« Back to Sports