News
Washington County
Posted: Mar 21, 2019 2:55 PMUpdated: Mar 21, 2019 4:16 PM
Ramona Man Threatens Neighbor with Pistol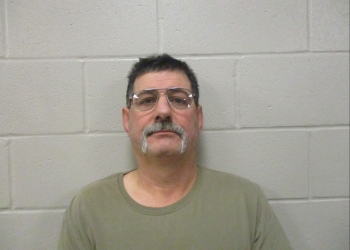 Max Gross
A Ramona man was arrested after a neighborhood dispute on Tuesday evening. Christopher Dupuy appeared at the Washington County Courthouse on Thursday facing a felonious count of pointing a firearm.
According to an affidavit, a male victim stated he was riding a motorbike around the block including in front of Dupuy's residence. The victim alleges that Dupuy threw a wooden pole at him while he drove by forcing him to slam on the brakes. The victim was then confronted by Dupuy who stated, "I'm too old to fight you," as he pointed a black pistol at the victim.
A female witness recounted the incident in a similar manner. Dupuy admitted to officers that he made a mistake after becoming frustrated. Bond was set at $10,000. Dupuy is due back in court on Friday where formal charges will be presented.
« Back to News