News
Osage Nation
Posted: Jun 02, 2014 8:04 AMUpdated: Jun 02, 2014 8:04 AM
Osage Nation To Elect New Chief During Elections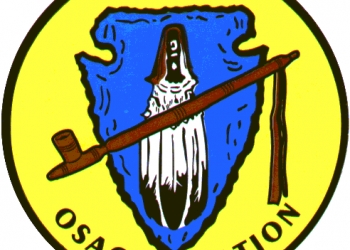 Colton Scott
Today, Osage Nation voters will choose a new Principal Chief along with half of the tribal legislature as well as a minerals council when elections begin.
This comes just five months after the last elected chief was removed from office.
The candidates for principal chief are Margo Gray and Geoffrey Standing Bear with hopefuls for assistant principal chief Amanda Proctor and Raymond Red Corn.
Back in March, a third candidate for principal chief and three other assistant principal chief candidates were eliminated in Osage Nation's first-ever primary election.
John D. Red Eagle was impeached in January when he was found guilty on counts of malfeasance and arrogation of power.
Six seats are also open for the Osage Nation Congress. Four incumbents will be vying for the seats as part of the 21 total candidates seeking election.
Tribal voters will also consider six amendments to the 2006 Osage Nation Constitution. For approval, at least 65% majority is needed.
Three of the new amendments in today's election would alter procedures for filing petitions on initiative and referendum issues, recalling Osage officials and proposing changes to the tribal Constitution. The remaining amendments would safeguard the rights of Osage Nation members, specifically the tribe's head-right owners.
Voters can cast their votes from 8 A.M. to 8 P.M. at the Wah Zha Zhi Cultural Center. Absentee ballots must be returned to the Osage Nation Election Board prior to the opening of the polls on Monday.
There will also be a separate election to fill all eight seats on the Osage Minerals Coucil, which was before called the Osage Tribal Council. The OMC is made up of those who hold Osage mineral-royalty interest. They manage the tribe's minerals estate.
Voting for that election will take place from 8 A.M. to 8 P.M. at the Osage Minerals Council Chambers.
« Back to News