News
Osage County
Posted: Jun 30, 2014 11:17 AMUpdated: Jun 30, 2014 11:19 AM
Osage Commissioners Approve County Funds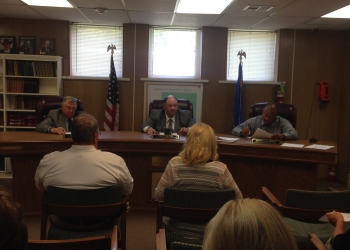 Colton Scott
The Osage County commissioners held their weekly business meeting in Pawhuska on Monday morning.
The meeting started with a review from the State Auditor and Inspector's Office regarding the scheduling of expenditures for the fiscal years 2010/2011, 2011/2012, and 2012/2013.
The State Auditor spoke to those in attendance about federal SEFA awards reports from those years and how they are now to be filed.
In other regular business, the commissioners approved a legal service contract between the county assessor and Tisdal & O'Hara for legal representation in certain taxpayer appeals for fiscal year 2014/2015.
They then went on to approve and sign a transfer of funds within the Osage County Fund to be used where it is needed by the end of this fiscal year.
The board will meet again next week for another regular business meeting.
« Back to News