News
Local News
Posted: Jul 07, 2014 6:43 AMUpdated: Jul 07, 2014 6:43 AM
Beckwith Chosen for Amateur Competition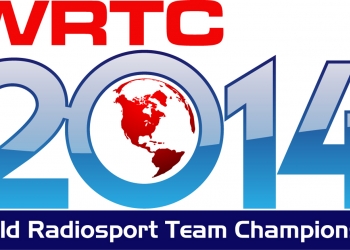 Charlie Taraboletti
Bartlesville resident and top amateur radio operator Mark Beckwith has been selected to compete in the World Radiosport Team Championship 2014. The competition returns to the United States for the first time since 1996. It will be held across 16 New England communities from July 9th through 14th. Known as the "Olympiad of amateur radio," previous team competitions have been held in Seattle, San Francisco, Slovenia, Finland, Brazil, and Russia.

Beckwith received his first amateur radio license in 1971 at age 13. As a teenager he learned about radio competition from local radio clubs. Beckwith has been a professional musician since completing high school, having sung professionally on the opera stage across the country, conducting orchestras and choirs, and direct theatrical productions. In 1996 he and his wife founded nevus.org, a nonprofit organization dedicated to improving awareness and providing support for people affected by giant nevi, and finding a cure. Beckwith serves as the organization's chief executive.
The amatuer radio competition pits 59 two-operator amateur radio teams, representing 38 countries, in a battle of operating skill and strategy under emergency field conditions, for personal and national pride on a world stage. The event evolved as a method of practicing emergency communication, but also serves as a laboratory for technology innovation and experimentation, much like other technical sports, such as motor sports or sailing.
« Back to News