News
U.S. Senate
Posted: Jul 24, 2014 12:21 PMUpdated: Jul 24, 2014 12:21 PM
Coburn schedules town hall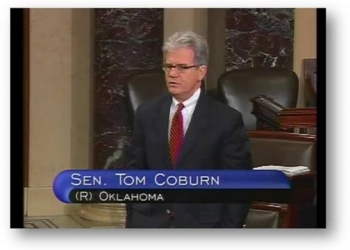 Charlie Taraboletti
U.S. Senator Tom Coburn, M.D. has announced he be in Bartlesville as part of his final series of town hall meetings in the state before resigning from the U.S. Senate at the end of the current Congress. According to Coburn, one of the highlights of serving as a U.S. Senator for Oklahoma is the ability to travel the state to talk to fellow Oklahomans and hear what they think about the issues we face as a nation.
The Bartlesville town hall meeting will take place at Tri-County Tech at noon on Tuesday, August 12th. The senator says it is always encouraging and inspiring to talk with friends and neighbors across the state.
Coburn says he is reminded how grateful he is to the people of Oklahoma who entrusted him to serve them in Washington. The series of meetings will be an opportunity to reflect on what has been accomplished together over the last decade and a chance look to the future to continue working to make sure America remains the greatest nation in the world.
« Back to News