News
Local News
Posted: Jul 30, 2014 3:48 PMUpdated: Jul 30, 2014 3:48 PM
Holland Describes New Scam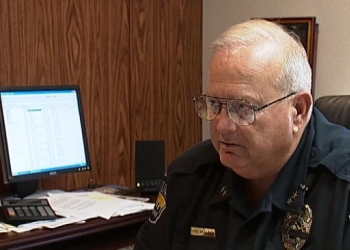 Jon Eastman
Bartlesville Police Chief Tom Holland has an interesting story to tell that has an important moral. He starts by telling of finding an envelope full of money on his secretary's desk with a note saying simply 'donation.' He continues by saying that later in the day a woman drops off an envelope with money in it stating, "here's some more money," so Chief Holland decided to
find and talk with this woman
.
After explaining to the woman that the police department does not solicit donations, he returned the money and alerted the woman that the phone call she received was likely a scam. Holland also reminds you that there are scams born every minute and the best way to deal with them is to
ask for something in writing
.
If the caller claims to be from a local group, another good way to confirm that a fundraiser is going on is to simply call the local organization to confirm that they are having a fundraiser.
« Back to News