News
Local News
Posted: Aug 04, 2014 9:58 AMUpdated: Aug 04, 2014 9:58 AM
Commissioners Approve Grant Applications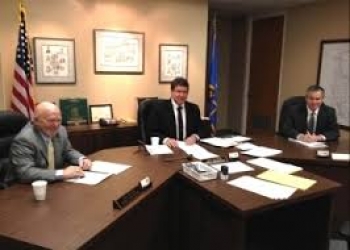 Jon Eastman
Washington County Commissioners approved two applications for grants Monday as part of their weekly scheduled meeting. The commission's meeting started with Randy Pirtle from the OSU Agriculture Extension introducing his replacement as Washington County Director, Gage Milliman. Milliman has served in Nowata County for seven and a half years and looks forward to serving in Washington County.
The commissioners then approved an application for a Highway Safety Grant with funds to go to the Washington County Sheriff's Office. The nearly 28 thousand dollar grant request would go towards DUI enforcement in the county. Sergeant Sarah Hunter presented the application and informed the commissioners that this is the same grant awarded last year to the WCSO.
Finally Chief Scott Owen from the Oglesby Volunteer Fire Department presented a grant application for just less than ten thousand dollars to replace equipment on fire trucks. During his presentation, Owens stated that although he could ask for up to 50 thousand dollars, he felt that by asking for less, other volunteer departments who have greater need would have a better chance of getting a larger grant.
« Back to News