News
District Court
Posted: Aug 26, 2014 10:19 AMUpdated: Aug 26, 2014 10:19 AM
Daniel Charged on Recent Arsons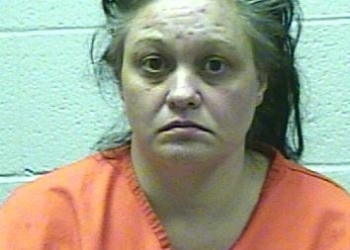 Charlie Taraboletti
A Bartlesville woman will be back in court September 5th to answer arson charges. Fire Department Investigator Bill Hollander arrested Cindy Gail Daniel is charged with setting a series of fires. Hollander says Daniel lit newspaper back-to-school ad flyers in fire.

The arrest affidavit claims a homeowner in the 300 block of Seneca caught Daniel on video when she started a fire that damaged telephone company property. Hollander says the phone company had to repair about 300 phone lines.

Associate District Judge Russell Vaclaw set Daniel's bond at 20 thousand dollars. Daniel has previous convictions in Creek and Tulsa Counties. She was found guilty of Driving Under the Influence in Creek County and received suspended 5 and ten-year sentences. Her Tulsa County convictions include second-offense DUI plus eluding a police officer and assault and battery on a police officer. She received concurrent 3-year sentences to the Oklahoma Department of Corrections on the Tulsa County convictions.
« Back to News