News
Oklahoma Economy
Posted: Jan 20, 2014 12:00 PMUpdated: Jan 20, 2014 12:00 PM
Oklahoma Unemployment Rate Falls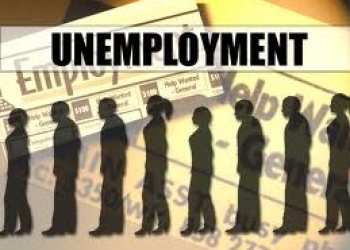 A large portion of the state saw a drop in unemployment rates for November of 2013. According to the Oklahoma Employment Security Commission, 76 of 77 Oklahoma counties saw a drop in the unemployment rates.

Nowata, Osage, and Washington counties saw their unemployment rates decrease. Nowata County's unemployment rate is currently 6.2 percent, down from 7 percent in October of 2013. Osage County's unemployment rate is 5.6 percent, down from 6.5 percent while Washington County's unemployment rate for November stands at 4.1 percent, down from 4.6 percent.

Latimer County reported the highest unemployment rate in the state at 9.3 percent while Roger Mills County reported the lowest unemployment rate at 2.6 percent.


« Back to News