News
Local Schools
Posted: Oct 19, 2013 4:23 AMUpdated: Oct 19, 2013 4:23 AM
Bartlesville's Rotary Students Named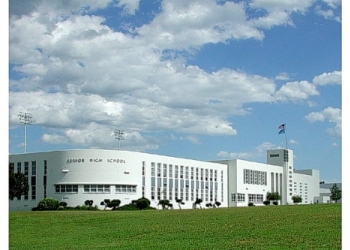 Bartlesville High School students Brooke Wong and Matt Hixon have been named Rotary Students of the Month for the month of October.
Wong is the daughter of Danielle and Jen Wong. She serves as the HS Student Council Student Body Vice President and the recording secretary for National Honor Society. Wong is also a member of the Bartlesville Interact Club. As part of the BHS girls varsity golf team, Wong serves as captain. She also plays flute in the Bruin Brigade Marching Band and is a band leadership team member. Outside of school, Brooke is active at the Inspirations Dance Studio where she takes ballet, tap, jazz and contemporary dance. Wong also attends K-Life and Nikao youth group.
Matt Hixon is the son of Steven and Kathy Hixon. Hixon is involved in numerous Bartlesville High School activities including the Bruin Brigade Marching Band in which he plays the trumpet, and the National Honor Society. Hixon is also vice president of the newly formed High School Chemistry Club. He is a member of the bowling team and also pole vaults for the track team. Hixon is a member of the First Baptist Church youth group and he enjoys music, playing sports with friends and learning about computer programming.
Both seniors and juniors are eligible to be chosen as Rotary Students of the month. The students are chosen by a committee of High School teachers. The student should be of high moral character, have initiative, show leadership capabilities, be a good student, and be active and interested in their school and community. One female and one male student are selected each month from September through May.
« Back to News