News
District Court
Posted: Feb 21, 2014 9:19 AMUpdated: Feb 21, 2014 9:19 AM
Nowata County Woman Charged with Selling Horses She Didn't Own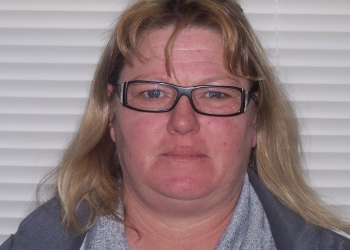 A Delaware, Oklahoma woman is free on bond after authorities arrested her Saturday on a felony embezzlement charge. 41 year-old Alana Diane Owens is charged after she allegedly sold AQHA registered quarter horses that she did not own, and altered ownership documents of another.
According to Texas and Southwestern Cattle Raisers Association Special Ranger Bart Perrier, Owens sold one horse to an out of state buyer without the permission of the horse owners. Both horses were on loan to Owens. Perrier located the sold horse in Nebraska. Owens was still in possession of the second horse, although the ownership documents had been altered. Nowata County Sheriff Jim Hallett says the incident was also reported to his office.
Perrier says the investigation is ongoing and steps are being taken to return the horses to the rightful owner. He says The case is a prime example of TSCRA's ability to utilize its law enforcement contacts nationwide to locate and recover stolen livestock. Perrier thanked investigator David Horton of its Nebraska Brand Committee for his assistance with the investigation.
Owens is free on a $5,000 bond and is due back in Nowata County District Court on Monday
« Back to News