News
Local News
Posted: Jun 16, 2014 11:53 AMUpdated: Jun 16, 2014 3:26 PM
OHP Trooper Involved in Nowata County Shooting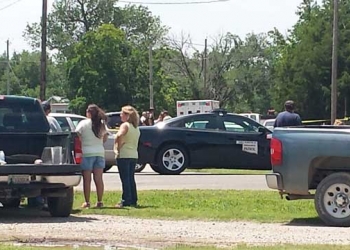 Charlie Taraboletti
The Oklahoma Highway Patrol reports one of its troopers was involved in a fatal shooting in Nowata County Monday morning. According to the OHP, the shooting happened at about 9:45 on Washington Street in the town of Delaware.
The Oklahoma Highway Patrol says someone called 911 to report a man with a knife. The OHP dispatched a trooper who confronted the man. There was a brief foot chase, according to the OHP, which ended when the trooper shot and killed the man.
The OHP has not yet released the identity of the man who was shot.
Photo Courtesy of newson6.com.
« Back to News