News
Osage Nation
Posted: Jun 19, 2014 11:06 AMUpdated: Jun 19, 2014 11:06 AM
Osage Dances To Be Held Throughout June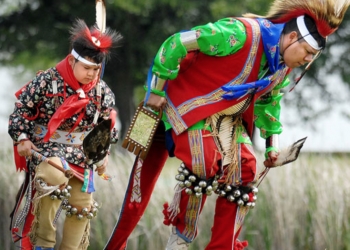 Colton Scott
The traditional Osage Nation dances called 'I'n-Lon-Schka' are continuing all through the month of June.
They will take place throughout the Osage Nation including at the Grayhorse Indian Village located in Fairfax as well as the Pawhuska Indian Village where the event will wrap up on Sunday June 29th.
I'n-Lon-Schka stands for "Playground of the First Son," and the dances are an annual summer event.
Recently, the Osage Nation Congress approved allocating nearly $200,000 to pay for a new dance arbor at the Pawhuska Indian Village to replace the current 50-year-old arbor.
The Osage Nation adopted the dances after being introduced to them more than 100 years ago from the fellow Ponca and Kaw tribes.
The planned next dances will take place on June 26th through June 29th.
« Back to News